What we do
Trade Shows always attract lots of visitors. These attendees may include people that are interested in what you have to offer. Do you want to attract attention and be noticed? Then let us help! Buttonbox Exhibition and Display Ltd has a huge range of design options that can be customised to help you stand out from the crowd at representational events. Our stands are also a great way to advertise your products and business.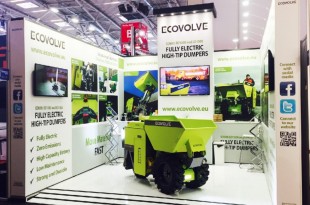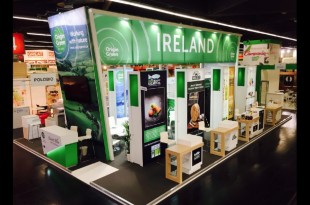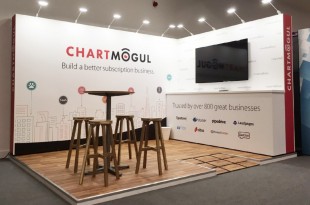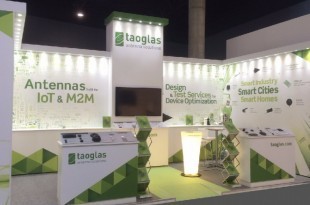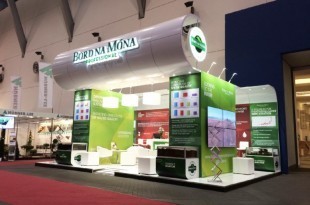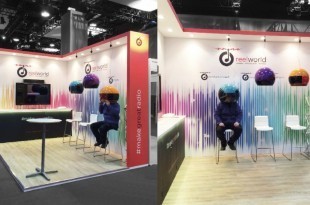 Our products are the modern way to represent your products or services to both customers and potential business partners. We can offer you a portable display or a completely custom-built Exhibition Stand, with a unique design.
We design, manufacture and install award-winning exhibition stands in Dublin. Our stands can be placed in any location. Our company also provides professional graphic design, branding solutions, and print services which can make your exhibition stand an integral and effective part of your Trade Fair advertising. The design, creation and the manufacture of our stands is all done under our roof. We don't outsource. We deliver to our clients the highest quality and the best possible results.
Buttonbox Exhibition Displays and Stands can be designed and customised for any event. If you are looking for inspiration, take a look at our company portfolio. We have worked on some really interesting projects in Germany, America, Austria, Spain and all over the world.
Trade show stands designs Dublin
Are you wondering how best to present your graphics at an exhibition or event? Do you want a solution that ensures your high-quality imagery stands out from the crowd? There are also many other graphic display options available, including full print solutions like business cards, brochures, flyers, and banners.
For the best designers of Trade Show stands in Dublin, get in contact with Buttonbox today.
We thoroughly enjoy the creative process involved in creating exhibitions stands in Dublin. We excel at producing exciting design solutions that utilise the newest 3D CAD software. We combine the latest technology with our extensive experience. Buttonbox's graphic design team is ready to help clients fully express their brand identity. We can also create completely new imagery and branding solutions for the client.
Manufacture of exhibit stands Dublin
Our highly experienced team manufacture and print all aspects of your project to the highest of professional standards. At Buttonbox we design, print and manufacture everything at our fully equipped workshop; which we invite clients to visit. We can offer you various modular exhibition systems to suit any budget including pull-up banners, pop up display systems, audio visual systems, and custom exhibit stands. We go beyond the boundaries of traditional media, utilising the newest interactive technologies. We offer creative services that specialise in delivering your key company messages through eye-catching screen displays.
All our portable exhibition stands are built using strong lightweight materials and are manufactured to the highest of industry standards. Our builds boost a consistency of design and are extremely durable. Our modular products are simple to install. Each modular system comes with relevant technical specifications and artwork guidelines.
The most visible stand in a Trade Fair
Our fully equipped production facility allows us to design, print, and produce all our core printed products in-house. We have complete control over the production and quality assurance processes. Let us help you achieve your business goals by using the highest quality promotional material available. No matter what the size of the order, we take care of all the client's needs and pay close attention to the details. We make sure a client's order helps them achieve their intended business goals.
We have over 30 years of experience working within exhibition halls across Ireland, the UK and Europe. This experience means you can rely on the absolute quality of our services. Buttonbox offers fully customisable stand manufacturing for your next exhibition. We can also supply your stand with audio-visual equipment, customised flooring, lighting and any other design requirements you need to make your trade show stand special. Our on-site installation team will assist you at every stage of the build including dismantling a stand and shipping it back to your business premises.